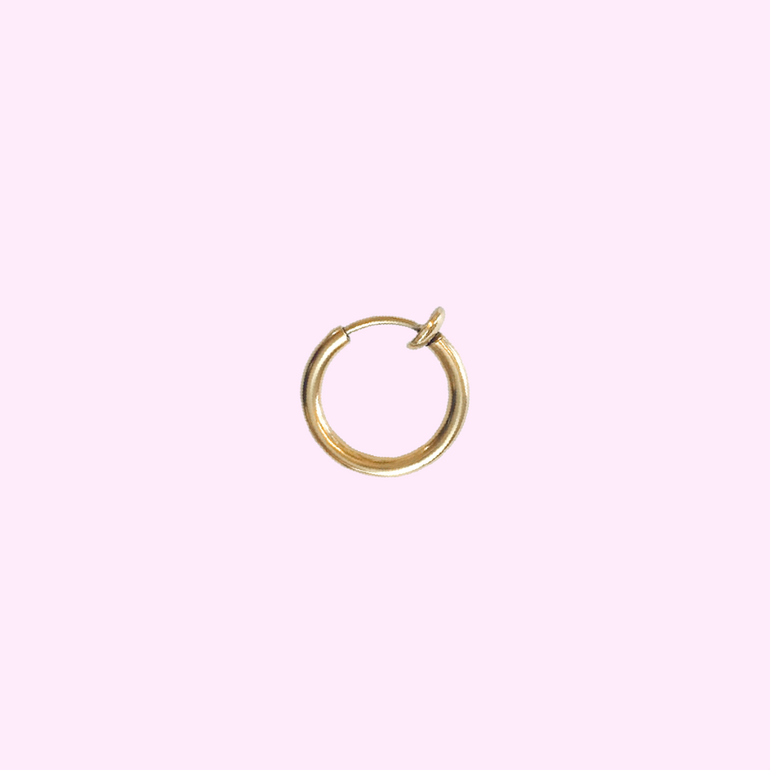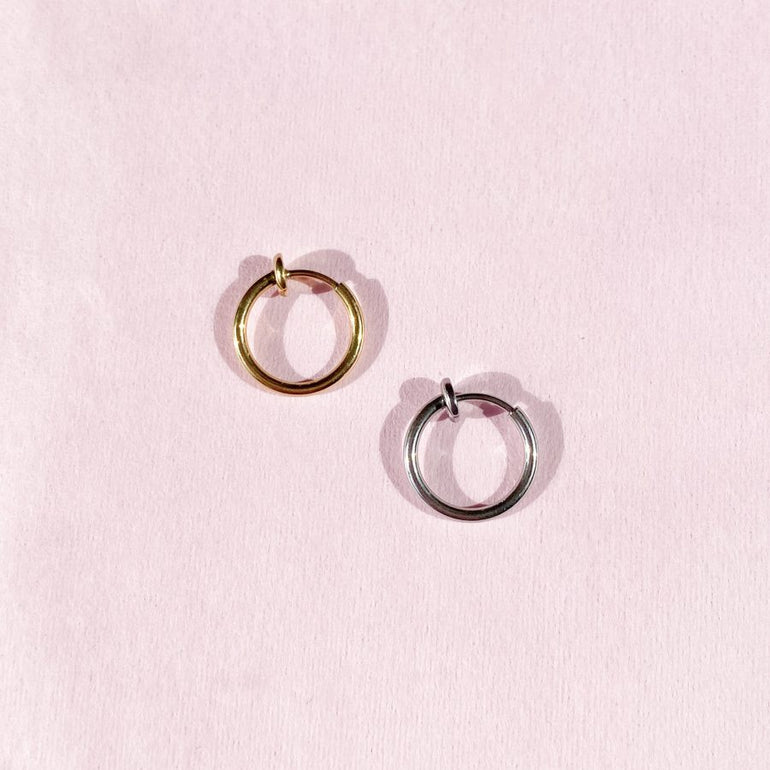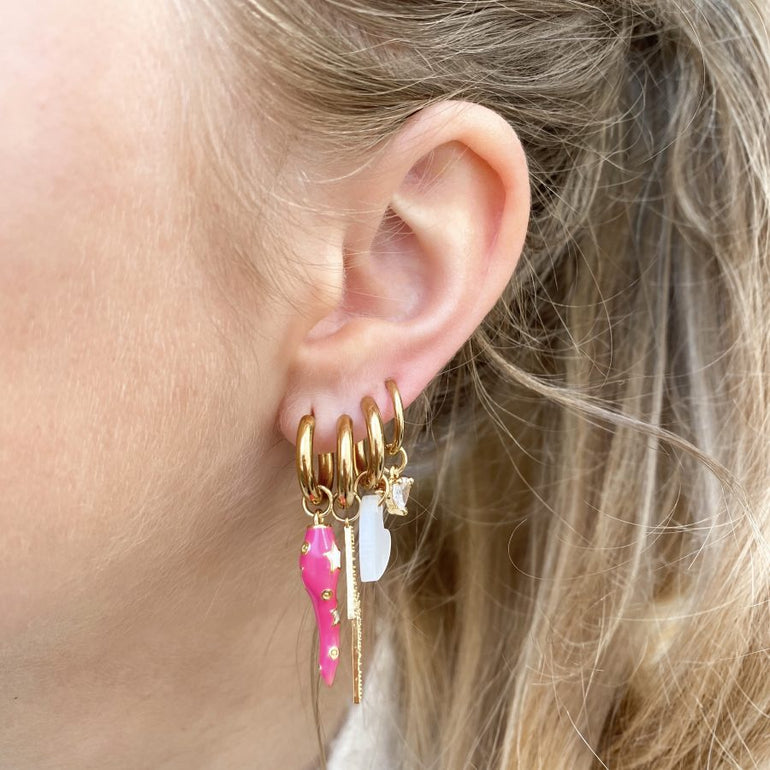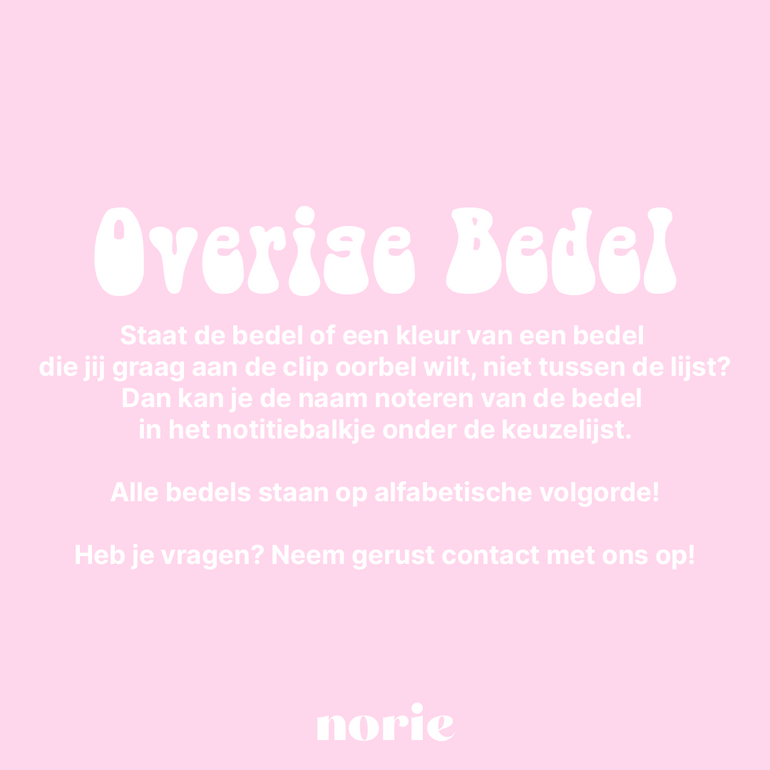 Op zoek naar zilveren bedels?
🌸 LET OP! De oorbellen gaan per stuk. Als je een set wilt, voeg dan 2 oorbellen toe aan je winkelwagen.

Heb je geen gaatjes in je oren? Mag, kan, durf of wil je dit niet, maar wil je wel oorbellen dragen? Dan zijn onze Clip Oorbellen de PERFECTE oplossing!
Onze oorbellen clip je vast aan je oor en blijven goed zitten. Het lijkt net alsof je een echte oorbel draagt! Onze Clip Oorbellen doen GEEN pijn, zijn gemaakt van Roestvrij Staal (en nikkelvrij) dus verkleuren niet en ze vallen niet uit.
Hoe werkt het?
Je kan het ronde plaatje naar achter schuiven. Als je hem open hebt, kan je de oorbel aan je oorlel vastmaken. Zorg dat de oorbel op de goede plaats zit en there you go! Het zit stevig vast en het valt niet af!
Je kan de oorbel los kopen, maar je kan hem ook kopen met een bedel eraan. Je kan kiezen uit alle bedeltjes. We hebben de namen van de normale oorbellen toegevoegd aan de keuze van de bedels.Bij de toegevoegde afbeeldingen, is er een overzicht van alle bedels met namen!
Wil je het liever op video zien. Bekijk dan onze video's op Instagram (@norienl) en TikTok (@norie.nl)
Materiaal: Roestvrij Staal (verkleuren niet) en zijn allergie vrij
Kleur: Goud of zilver
Afmeting oorbel: 15 mm (ring)
---
Gratis verzending boven de €50
FAQ
Hoelang is de levertijd?
Onze levertijden zijn 1 tot 5 werkdagen. Heb je na 4 werkdagen nog geen mailtje ontvangen dat je bestelling onderweg is? Neem dan gerust contact met ons op!
Zijn de sieraden waterproof?
Ja! Al onze sieraden zijn gemaakt van Roestvrij Staal en zijn Nikkelvrij! Je kan onze sieraden gerust blijven dragen tijdens het zwemmen, douchen en sporten!
Gaan de oorbellen per stuk of per paar?
Al onze oorbellen gaan per stuk (tenzij anders aangegeven)! Dus als je er 2 (een paar) wilt,  moet je twee oorbellen toevoegen aan je winkelwagen.
Hoe duur zijn de verzendkosten?
€2,90 Brievenbuspakket zonder track en trace.
€4,10 Brievenbuspakket met track en trace.
€5,30 voor een groot pakket (DHL).

Boven de €50 is gratis verzending!